The icoBoard_Beta is pin compatible with the RaspberryPI 2B and RaspberryPi B+.
The icoBoard is not pin compatible with the original first RaspberryPi or the RaspberryPI Zero.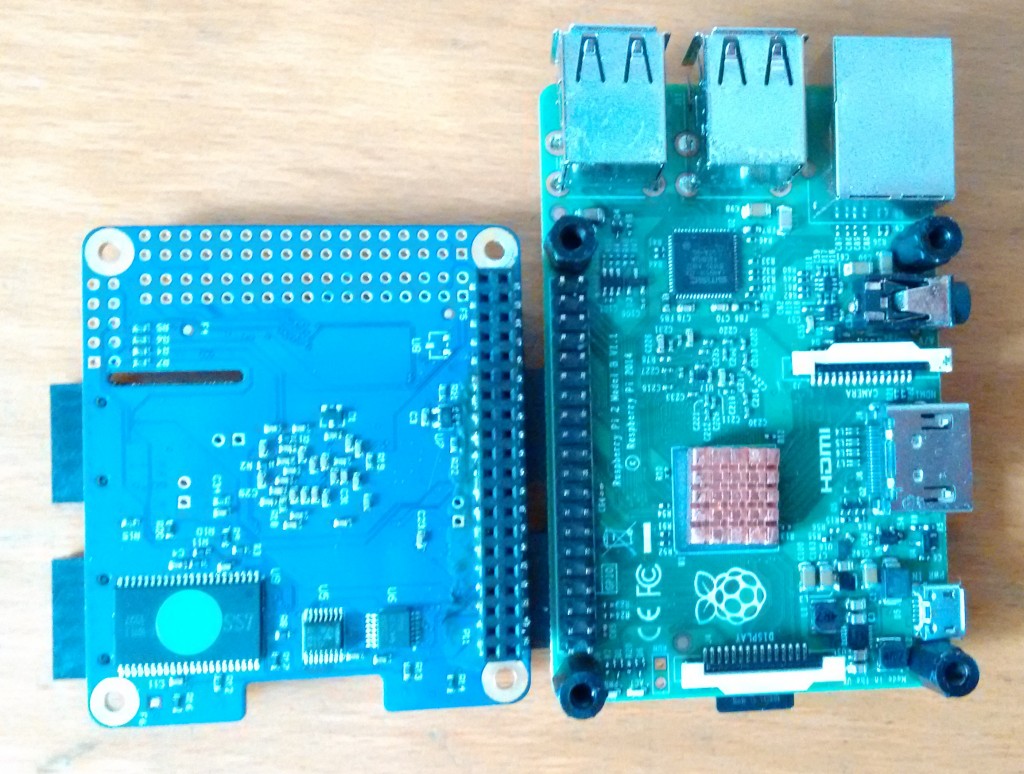 40 working boards have been manufactured in house, integrating the learnings for the icoBOARD_alpha. We currently use Altium, but hope to convert the design files soon to KiCAD files.
10 boards have been handed out at 32C3 in Hamburg. 22 boards have been sent out to those having indicated their interest by giving us their email address at 32C3 or having sent us an email. The rest of the boards has been given out at FOSDEM 2016 end of January 2016. All 40 icoBoard_Beta are gone, 50 additional boards have been manufactured and have been available since June 2016.
this is a Link to the schematic of the board.
The pinouts (thanks to Chris L.)