We move forward as we have documentation about the chips available. There are huge differences in strategic interest of the chip manufacturers. We consider it currently very unlikely that Xilinx as the market leader will make available any chip documentation as NVidia still can afford to not make documentation available about its graphics chips.
Other FPGA chip companies might have different interests and the market is moving as Intel recently bought Altera and there are new contenders.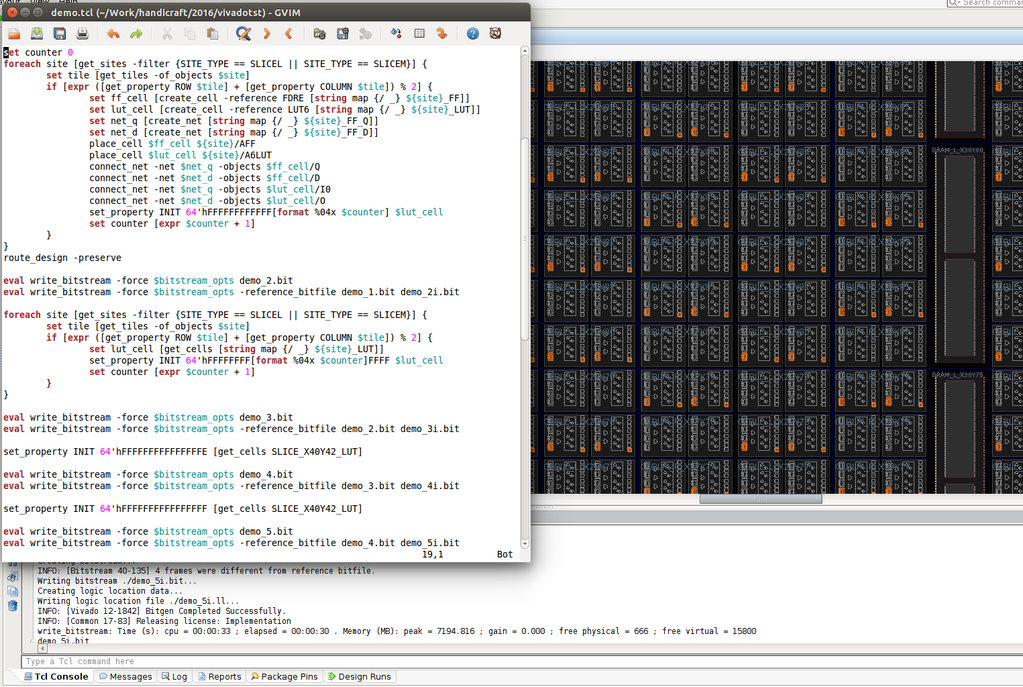 Clifford knows how to legally reverse engineer Xilinx chips (especially Series 7). Its just that it is a lot of boring work and Clifford is not interested in doing this work. If someone is willing to put in the effort, Clifford might help you out with some hints. But be prepared: you need to have serious knowledge in CS and EE.  Find some first hints here.